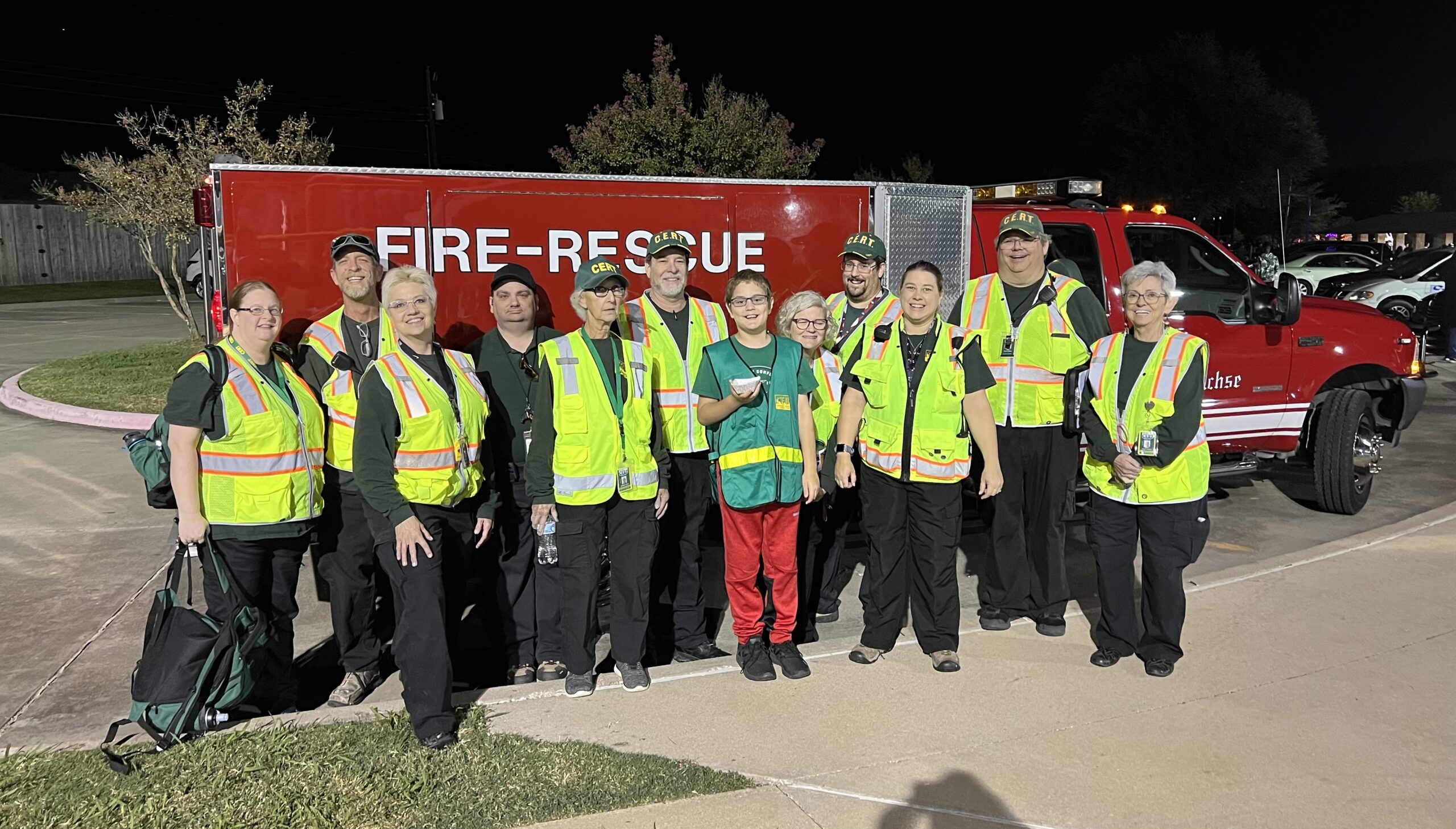 About us
Who we are
The Sachse Community Emergency Response Team (Sachse CERT) was formed in 2006 as a volunteer based group by the City of Sachse. We officially established our 501(c)(3) status in 2016 under the Sachse Citizen Corps Council.
Mission Statement

The mission of the Sachse CERT program is to harness the power of every individual through education, training, and volunteer service to make communities safer, stronger, and better prepared to respond to the threats of terrorism, crime, public health issues, and disasters of all kinds.
Motto
"Sachse CERT… Members of the Community Serving the Community"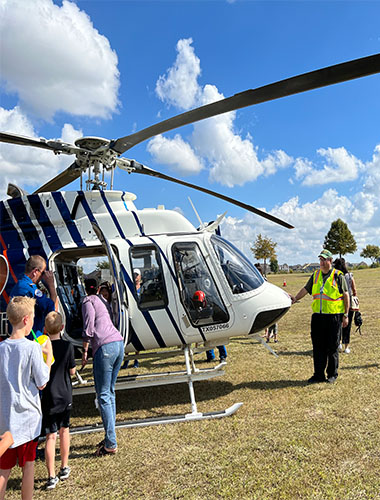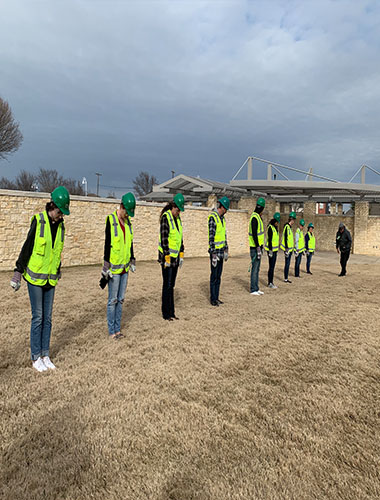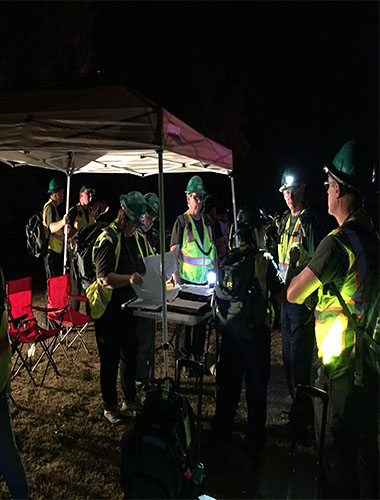 Sachse CERT Goals
Our Goal
The Sachse CERT has been developed because of the need for a well-trained civilian emergency work force. Sachse CERT will assist local government by responding during disaster situations where the number and scope of incidents may have overwhelmed conventional emergency services. The ability of the community to effectively recover from the devastating effects of a terrorist act or disaster requires the active participation, planning, and cooperation of all levels of the population. The fundamental responsibility for preparedness still lies with every individual.
Our Responsibilities
Assist with community recovery in times of disaster.
Promote citizen self-sufficiency following a major incident
Streamline communications with professional emergency personnel in times of disaster
Render and/or summon assistance for the victims of a disaster
Facilitate damage assessment of buildings/homes
Encourage and assist with citizen and business disaster preparedness
Work with partnering organizations during disaster events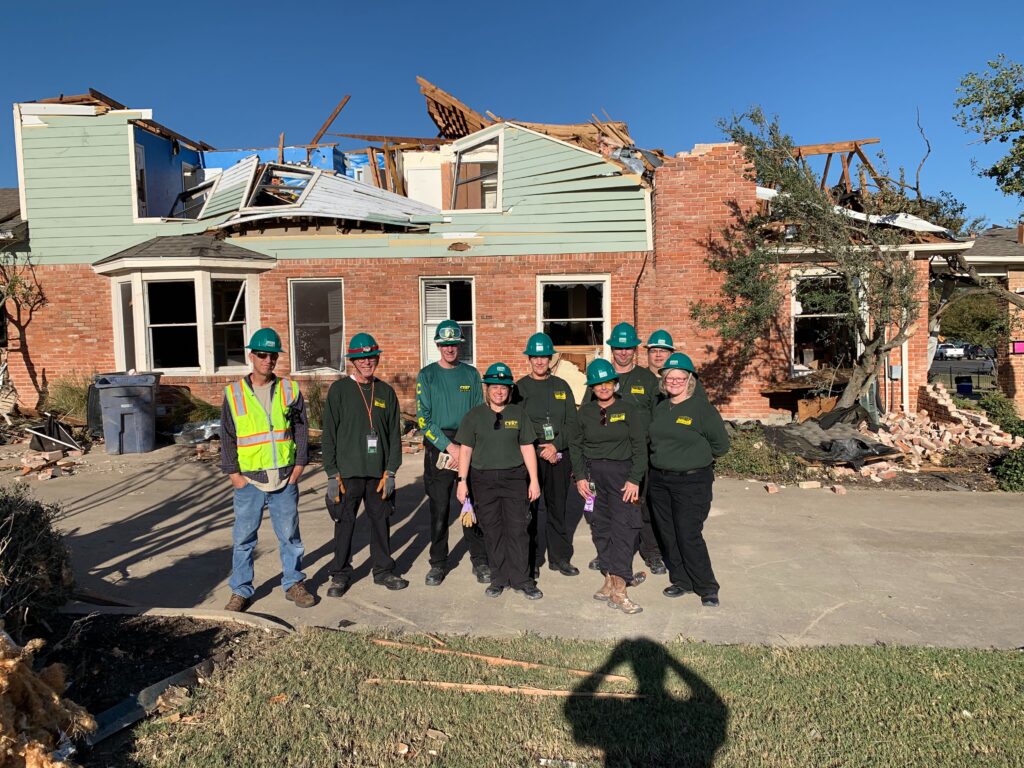 Becoming A CERT Responder
Completing the Basic CERT Training Course (G-317) does not automatically make you a CERT Responder. Each CERT program has different requirements before members can respond to emergencies.
Background Check
Working in any jurisdiction requires a Background Check.
FEMA studies
Additional FEMA self guided courses are required
IS 100
IS 200
IS 700
IS 800
Responder Class
Sachse CERT requires that members attend an orientation class.
On Going Training
Monthly Trainings are offered and outside trainings are encouraged.
SUPPORT YOUR COMMUNITY!
Take the CERT Basic Training and become a CERT Responder!